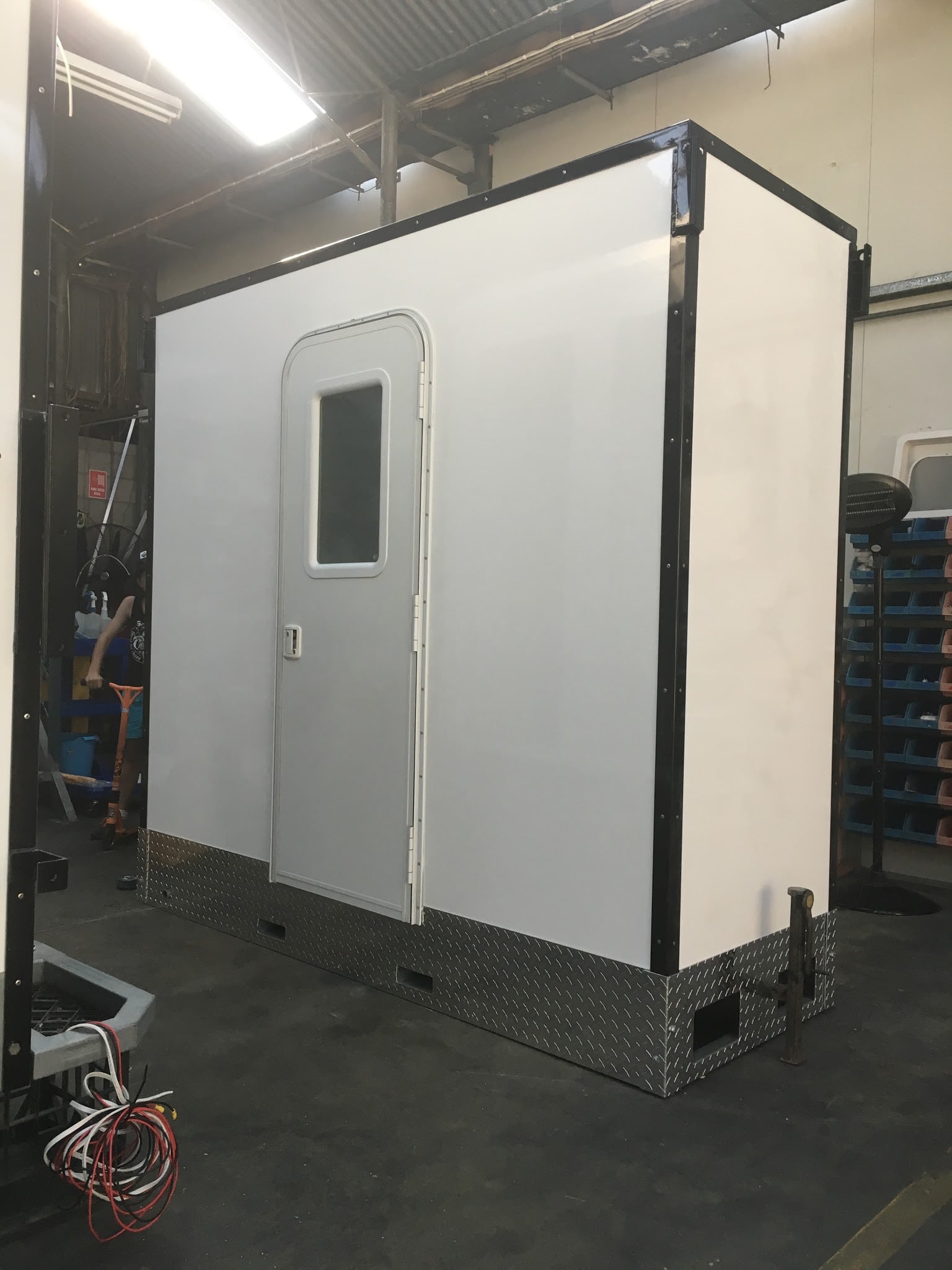 The Renovator Slimline is not only clean, safe and convenient, but is pleasant and comfortable to use.
The unit requires connection to water and power and is plumbed to your existing sewerage, so all the bathroom waste is pumped away and not contained in the unit so no unpleasant smells.
Complete with their own electric hot water system, full sized shower, vanity unit and dual flush toilet, giving you all the comforts of your own bathroom, even down to the chrome fittings. Other options are available if sewer or septic is not available.