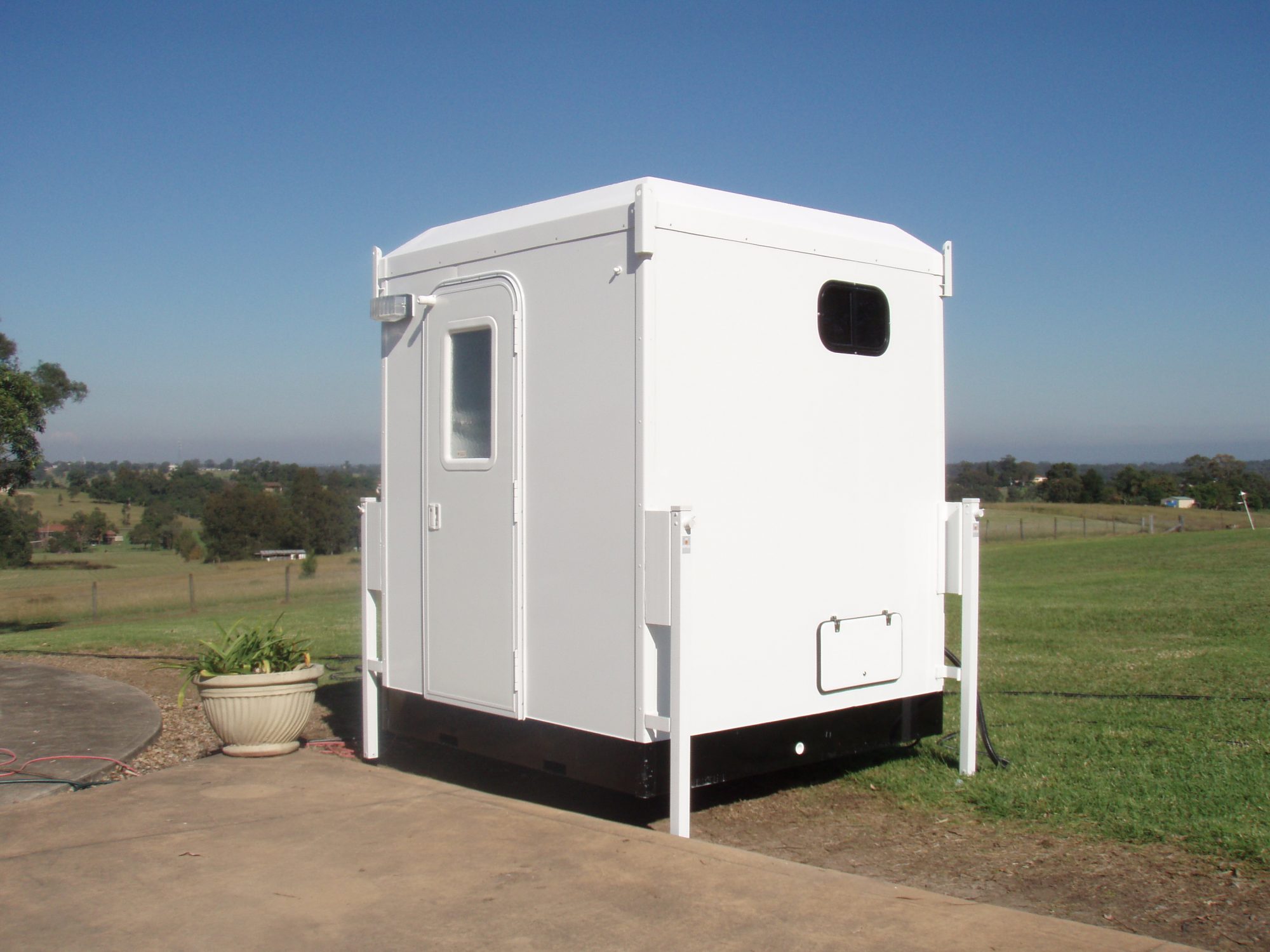 Our Premium Pod Bathroom takes up very little space and looks great too.
All we need is a handy garden hose to supply water, access to 240v power and the bathroom is then plumbed into your existing sewerage or septic so there are no smells as all the waste is taken away with the fully independent macerator system (alternative options available if no waste points). Complete with quality fitting and gas hot water shower making this the ideal bathroom.
We deliver the Pod Bathroom on a special trailer then manuver into position, lifting up the restroom, removing the trailer and lowering back to the ground. Being a free standing pod allows for us to level the unit on uneven or sloped ground areas or butt it up against a raised platform such as a stage or veranda.
The Pod Bathroom is ideal for bathroom renovators, sporting events, extra bathroom for the home, caravan parks, granny flats, country retreats with no facilities or long term hire for home renovators.
DOWNLOAD PDF to see connections and requirements for unit